SHARE website
Designed and developed website for SHARE – Senior Health and Resource Experts, an organization offers expert advice from in-home services, medical equipment to health and fitness for older people. Visit the website.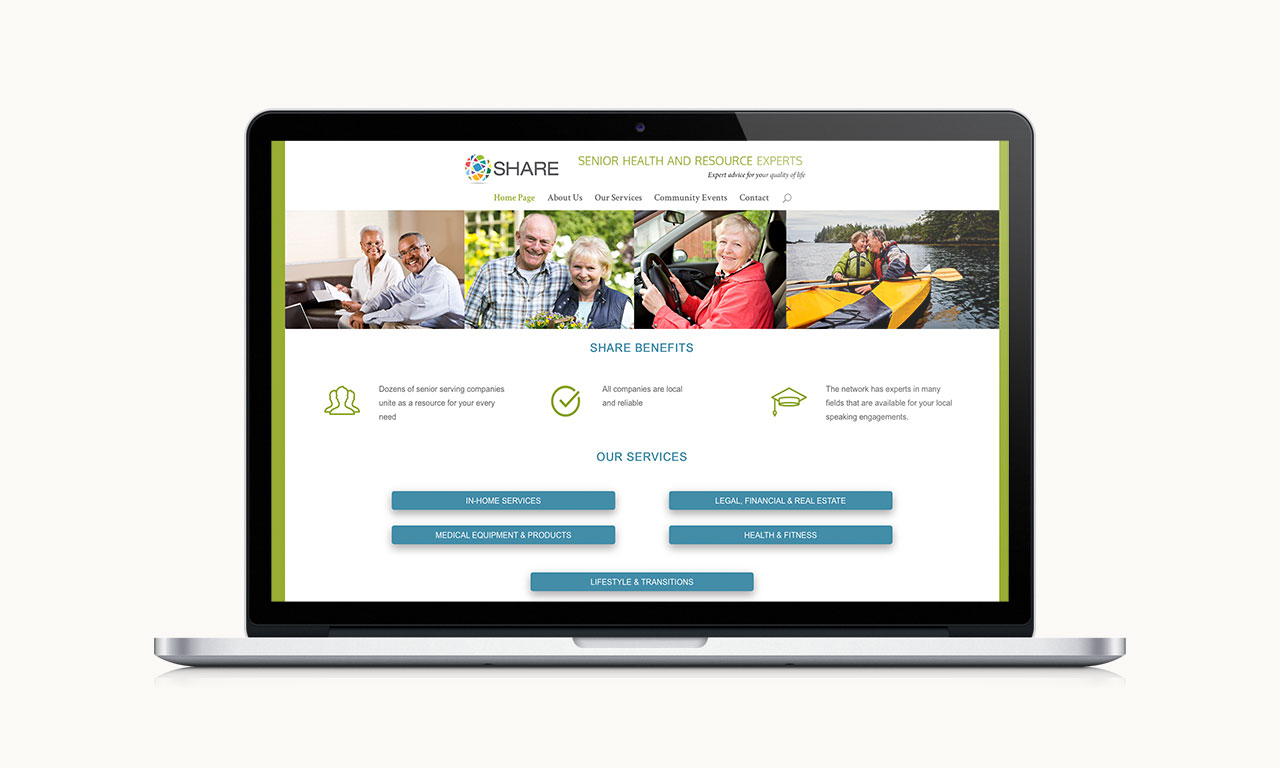 Process
Seniors as Web Users
Using Balsamiq Mockup 3 to create the Site Map and the site's WireFrame. Because the majority of the end users are senior and their children, the design attention is having a simple with elder friendly interaction.
Using Adobe User Experience Design CC (Beta) to create the mockup.